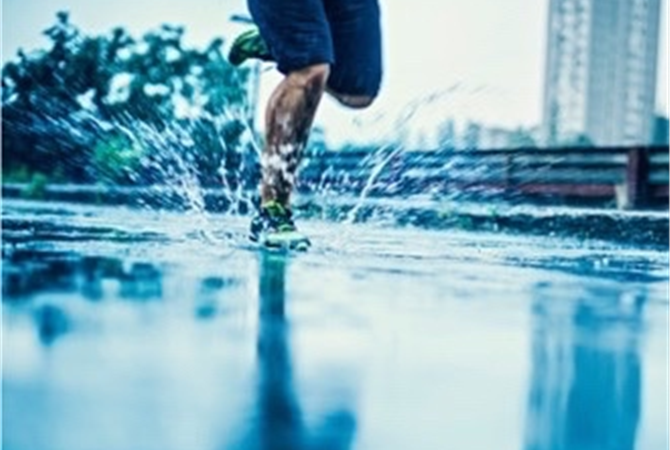 The Next PEPRN blog Series
PEPRN was conceived as a vehicle to talk with practitioners and colleagues about research. If you read the aims of the site http://www.peprn.com/about.aspx it talks about sharing research and engaging in conversations. But before PEPRN (and these aims) came The Physical Education Practitioner Research Network and another set of aims.
The Physical Education Practitioner Research Network was created in 2012 as a way of engaging practitioners in research and providing them with a network of like-minded people with whom to talk and share their ideas/anxieties/triumphs etc. It was to be a forum around which a number of studies and PhD's could work and research. The trouble was we overestimated the willingness of teachers to (a) use an additional social media platform and (b) share their work in such a public way. Consequently, the purpose of the original site didn't meet the needs of the community.
After a few failed attempts, and a hiatus, the Physical Education Practitioner Research Network died and its 'acronym inspired successor' PEPRN was born. PEPRN prospered for three years as a site for my 'major themes in physical education' blog. After hitting the pause button again, and recuperating, I started and finished a ten-blog series on Models-Based practice.
After some recent discussions on social media, I've decided to return to the original aim of the Physical Education Practitioner Research Network and talk about practitioner research. This is something that I've personally been engaged with as a teacher and now as an academic for more than 15 years. Indeed, for the last eight and half years I have maintained a habit of daily written reflections and have both authored pieces about practitioner research (in the form of action research, narrative inquiry and self-study) and supported numerous students through practitioner research inquires.
As with the original PEPRN blog my commitment is to blog regularly (and maintain my most recent commitment to blog every two weeks rather than every week). In the first instance, I'm committing to writing thirteen blogs. I am doing this because I want to see if there is an appetite for a blog that explores practitioner research. My initial aim is to consider how practitioners might development of an inquiry/ research/ reflective approach to their work. Unlike the original Major Themes blog it will be about the synthesis of research and practice knowledge rather than the summary of a single chapter in a book (although I have used my new book with Tim Fletcher, Lee Schaefer and Doug Gleddie "conducting practitioner research in physical education a new sport: reflecting on practice" https://www.routledge.com/Conducting-Practitioner-Research-in-Physical-Education-and-Youth-Sport/Casey-Fletcher-Schaefer-Gleddie/p/book/9781138892194 as a guide/ template). This series is aimed at helping practitioners take steps toward using practitioner research.
It would be fantastic if people felt they could respond or get involved but I acknowledge that this is both difficult and requires a leap of faith that many aren't able or prepared to take. Regardless, I hope that this blog is useful to someone.
My plan/timeline (based tentatively on our new book with) for the next thirteen blogs is as follows:
Blog 1 (published Friday 23rd February 2018)
Taking practitioner research into the field
Blog 2 (published Friday 9th March 2018)
Action research
Blog 3 (published Friday 23th March 2018)
Narrative inquiry
Blog 4 (published Friday 20th April 2018)
Autoethnography
Blog 5 (published Friday 4th May 2018)
Self-study of practice
Blog 6 (published Friday 18th May 2018)
Using action research
Blog 7 (published Friday 1st June 2018)
Using narrative inquiry
Blog 8 (published Friday 15th June 2018)
Using autoethnography
Blog 9 (published Friday 29th June 2018)
Using self-study practice
Blog 10 (published Friday 13th July 2018)
Bias
Blog 11 (published Friday 27th July 2018)
Ethics
Blog 12 (published Friday 10th August 2018)
Beliefs
Blog 13 (published Friday 24th August 2018)
An overview of practitioner research
It is my hope that this will be an interesting and challenging endeavour. Thanks for your support of the blog in the past and I hope that this is something that will be useful going forwards.
Reference
Casey, A., Fletcher, T., Schaefer, L. & Gleddie, D. (2017). Conducting Practitioner Research in Physical Education and Youth Sport: Reflecting on Practice. London: Routledge.