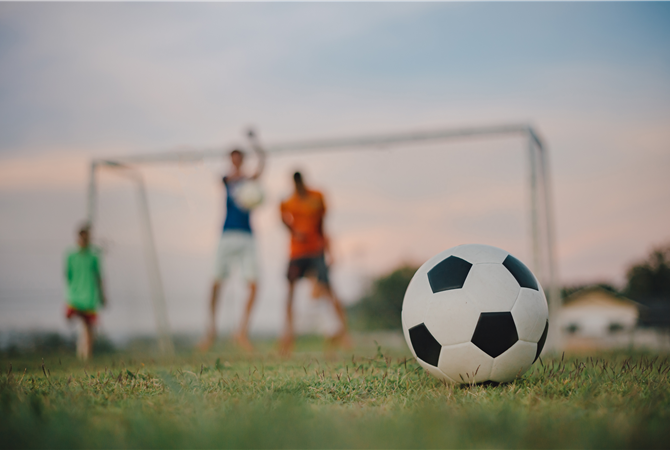 Understanding Bullying and Banter in Male Adolescent Community Football
Reference: Booth, R. J., Cope, E., & Rhind, D. J. A. (2023). Crossing the line: conceptualising and rationalising bullying and banter in male adolescent community football. Sport, Education and Society. Advance online publication. https://doi.org/10.1080/13573322.2023.2180498

The abstract and section headings: Bullying and banter (BB) are perceived and experienced differently by players and coaches. Evidence from this study showed that intent is not synonymous with bullying – you can bully without meaning to bully. Many young people have experience both bullying and banter in youth sport but these acts are often defended through the use of arguments about moral disengagement and hypermasculinity. The problem is that while bullying and banter are conceptualised in similar ways they are experienced differently by different people and yet, in the case of banter at least, are seen as part of team sports and competition.

The section headings are: Introduction, Conceptual BB literature, Social and psychological background of BB, The present study, Methodology and methods (Methodology; Collaborating with community football; Ethical considerations; Data collection; Data analysis), Discussion of the results (Overview, Conceptualising BB: Bullying is multifaceted [Repetition and isolated occurrences; Purposeful or accidental?], Ambiguous banter [Positive perceptions; 'a bit of a joke'], Crossing the line [Taking the step; What is bad and good?], Rationalising BB: Normalised bullying and masculinity [Confronting and masking bullying experiences; Showing your masculinity], Just a bit of banter? [Banter as a culture and learning experience; Evading learned barriers; The 'lad' hierarchy]), Conclusion (Limitations, Implications)

Introduction, and conclusion: Bullying is commonplace in children's sport with 66% of people saying they experienced it as a child. This figure raised to 79% for males. Despite this, bullying is not easy to define. It is complex and shares many characteristics with banter. While banter is often used to disguise bullying it doesn't equate to bullying and while both bullying and banter are often normalised in football (soccer) they are not simple terms/actions to define or recognise.

Olweus (1993, p. 8) defined bullying as "an intentional, negative action which inflicts injury or discomfort on another." While this is recognised in the field as the marl of bullying it requires further clarification. Intention is important, as are both the importance of the behaviour repeating over time and the imbalance of power. There also needs to be a goal to intentionally carry out an adverse action. In contrast, while banter shares some of these characteristics it is seen as being "a prosocial, challenging, playful and aggressive behaviour primarily within established friendships" (Steer et al. (2020). The challenge is in understanding the nuances in BB and realising when prosocial becomes anti-social behaviour. One is good and can lead to increased cohesion, affection and a sense of meaning and belonging. The other can lead to feelings of isolation, fear and can ultimate cause young people to quit.

The paper concludes by stressing the importance of understanding how BB are positioned in youth sport. The distinction between bullying and banter is dependant, according to the authors, on "existing shared knowledge of learned barriers." Participants (players and coaches) in this study agreed on standard definitions but felt that bullying can be both accidental and intentional and therefore a victim-centred rather than a perpetrator-centred approach is needed to ensure that intention doesn't trump harm. Furthermore, players felt that banter can be physical and repetitive but must be viewed as a 'joke' or 'fun' in relationships that are well-established.

BB in male adolescent football is often performance related and is seen as a way of showing masculinity and dominance but also increases rapport. In short, there is a fine line between inclusive and dominant masculinity and some participants admitted that they disguised bullying as banter to establish themselves in their team. The challenge is recognising when banter blurs into bullying and understanding that there is no one way to bully or experience bullying. The shift seems to be to move away from intent and explore experiences instead.

Tables, figures, and diagrams: There are 5 tables: Table 1. Participant age demographics at Community FC. Table 2. Superordinate and subordinate themes conceptualising BB from interviews with Community FC. Table 3. Superordinate and subordinate themes rationalising BB from interviews with Community FC. Table 4. Factors of the Community FC bullying definition with evidenced examples. Table 5. Factors of the Community FC banter definition with evidenced examples.

The point of the paper: I chose this paper because I feel it has an important message for schools – both in lesson (PE) and out of lesson (extra-curricular) experiences. The interactions of adolescent boys can't be put on a scale and measure. BB is highly nuanced and adult experiences of both can't be the only way of discerning when banter becomes bullying. This paper demonstrated the complexities of BB and feels like a call to better understand this in schools.

The main arguments: We have definitions for bullying, but these are dynamic and not static. As such, we need to understand the experiences of all stakeholders when it comes to BB. In doing this, Booth and colleagues, open our eyes to the differences in perception that come from players and coaches alike. Bullying is not one thing to everyone but is instead one thing to one person.

The importance of this paper: This is an important paper. It is much easier to define bullying than it is to recognise it. By exploring the experiences of players, we get a better understanding of the importance of banter but equally the importance of recognising not only the rules of banter as experienced by players in their own clubs but also when these rules have been broken.

The paper's contribution to my knowledge: As with many of the papers read for this blog, this paper challenged by pre-conceptions. I thought I would recognise banter and bullying but now realise that there are subtle differences. There is also a need to think about the experiences of the victim and not just the intent of the other player(s).

Summary of the paper in one or two sentences: There is a place for banter in youth sport but not for bullying. Deciding what is occurring in each situation, however, depends as much on understanding the social dynamics of the team/club as it does the experiences of the victim.

To the Authors: I would welcome a response to this blog. If you wish to write a response to be published on PEPRN, please email me – A.J.B.Casey@lboro.ac.uk with the final text.

About the Twenty 20 Vision Blog: For many years I wrote a weekly blog. In fact, between 2011 and 2021 I accumulated a catalogue of more than 450 blogs. But then I hit a wall. I simply ran out of energy and time. Consequently, 2022 wasn't a great year for PEPRN. Following a modernization of the blog by Philte (thanks), and recognising my enduring desire that this break be a blip and not an end, I'm back with a new format and renewed ambition.

During 2022 I acknowledged that I needed to run PEPRN differently and over time the idea of a "Twenty 20 vision" blog emerged. This was, in part, in tribute to T20 cricket (which I love) and 20/20 vision (which I used to have) and in part due to the recognition that PEPRN needed to be easier to write and therefore sustain.

The idea, therefore, is for me to read a paper in no more than twenty minutes using an approach I've often recommended to my students but never actually done myself. For each paper I will do a shallow dive, reading only (a) the abstract and section headings, (b) the introduction and conclusion, and (c) the tables and diagrams. All other writing will be ignored. With this information to hand, I will then write the blog in no more than 20 minutes (thus twenty 20) using the eight headers above. Whatever emerges will then be published (after a little editing because I make a lot of grammatical errors typing that fast). The aim is to make paper reading and blog writing manageable once again whilst maintaining the integrity and usefulness of PEPRN. I hope I have achieved this, but feedback is welcomed and invited. Please let me know how I can get better at this and how the blog can better serve the community.