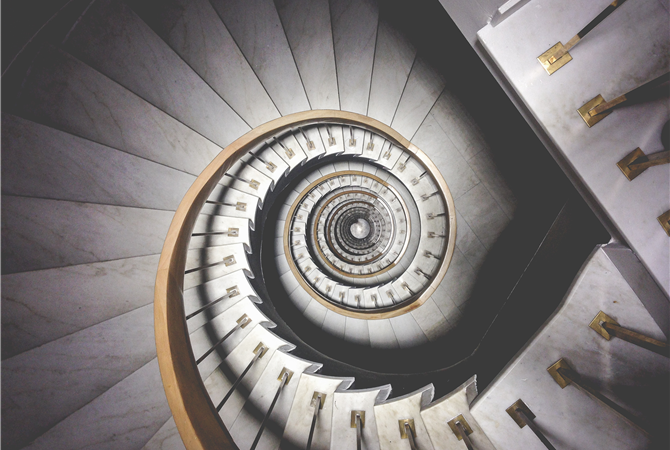 Photo by Monika Pejkovska on Unsplash
Using Action Research
If you were reading the book you would have now reached the end of Part II and would, we hoped (as authors), have a working knowledge of the four approaches to practitioner research we chosen to explore. Turning to Part III you would be faced with our aspiration to provide you with working examples of what each approach might look like in practice. To do this we called for help and were rewarded by the engagement and openness of four outstanding pedagogues and for that we are extremely grateful (and fortunate).
In the case of Action Research that teacher was Jo Bailey (@LovePhyEd) and a huge amount of credit must go to her for the messages that emerge from this blog (and from the book chapter). She was dedicated in both her desire to improve her students' experiences and her willingness to look herself in the eye and ask challenging and uncomfortable questions. The challenge for me is to represent those struggles and that motivation in the blog that follows.
Jo began the chapter by reflecting on her journey into physical education. She presented herself as "the product of a traditional physical education programme" who did what many newly qualified teachers do and taught in a manner that largely emulated her own experiences. Her primary emphasis as a new teacher was on control and content and she felt that she neglected to create a positive and cohesive culture beyond her students' relationships with her. Put another way, if the students were busy, happy and good for her and learnt the content she chose then that was enough.
In reflecting on her growth as a teacher across very different educational environments (in England, Hong King and the USA) Jo acknowledged what she saw as the polarising experience of physical education. She argued that for those who felt valued and were highly skilled physical education was a great place to be and learn. In contrast, those who felt undervalued or lacked skill found physical education to be a difficult place to be. What's more, Jo reflected on the intractability of those impressions, i.e. once a PE sceptic always a PE sceptic.
It was these concerns – those of openness to a change in outlook and the need to build strong and supportive relationships between different students as well as Jo and her students – that became Jo's thinking piece. If you recall from the second blog in this series, Action Research consists of a number of cycles. Within these cycles are different steps and - in the case of the notion of Action Research presented in this book – those steps were Think, Plan, Act, Evaluate and Reflect.
So Jo started by thinking about how she saw PE and then found something about her conceptualisations or beliefs or practises that she wanted to change. From here she engaged in a number of action research cycles. Three of these are explored in the book but I will undertake to unpack just one of those cycles.
Jo identified her desire to improve the relationships between students. In her words she wanted to "explore and plan new ways to create an inclusive and student-centred learning environment where the focus was on supporting everyone as they navigated through their personal physical education journey." To do this she planned a unit of badminton that used the Cooperative Learning model. Specifically, Jo's plan was to encourage her students to be comfortable with not knowing something and then empower them to seek help from other students. Ultimately she wanted them to use each other as a resource.
To do this Jo created heterogeneous groups of 4-5 students and created a team badminton challenge. The aim was for each group to work through the challenge (a) cooperatively, (b) strategically and (c) as a refresher of work previously covered.
Having planned Jo now needed to act. She wanted the students to arrive and immediately engage in the warm-up activity. She tasked students with completing a set number of squares each day on a badminton bingo board and then, on completion, identify which skill- or health-related components each activity had addressed.
While this worked for some, those who lacked self-direction or who couldn't make the connections didn't progress. The heterogeneous groups were there to offer support to each student and while intra-group discussion did occur there were those student who seemed set on not cooperating. In her evaluation of the lesson, Jo took the decision to group four students in one class together; reasoning that they would either sink or swim together.
In the reflect stage that followed the four stages of Think, Plan, Act and Evaluate, Jo noticed the level of dysfunction that was occurring in her classes and in the groups. She took the decision in her next lesson to focus on the group processing element of Cooperative Learning. To do this she asked each student to rate their group's performance in an effort to help her students see the ways in which they were and weren't working cooperatively.
Across the three reported cycles, Jo continued to follow the action research process and, over time, and with the support of others, she made what she saw as progress. One of the things that stuck out for Jo was the decisions she had to make about getting involved or not. She was often torn between wanting to wait and see how things worked or just regrouping the students there and then. In using Action research to see more clearly into her classrooms she was faced with decision she hadn't expected.
In looking back on her experiences of using action research, Jo felt that while she entered with an idea of improving the way her students worked together she left with a greater sense of the messiness of education. This awareness, she felt, stemmed from the continual feedback loop created by action research.
"The evaluation and reflection pieces within each cycle constantly challenged me to try new things because what worked in one situation didn't work in another. Despite Ash and I discussing this on numerous occasions, it still took a few cycles to really make sure that I kept messiness at the forefront of my mind when planning. There is no end to this process and there are really never any yes or no answers. Each day and each lesson provides information to use in planning for the next lesson. From a personal perspective, I know that I must build in more time and use more explicit instruction with regards to student reflection. It needs to be taught, modelled and reinforced if it is to serve its purpose, and my purpose, as a tool to develop the affective domain."
Action research is not a neat and tidy process – the feedback loop ensures that it isn't. It is, however, one way of focusing on the individual steps of teaching and learning. There are other ways (and we will look at those over the coming months) but the cycles of Think, Plan, Act, Evaluate and Reflect in action research offer a structured way of approaching practitioner research. It is important that each step is used to inform practice but the steps don't have to led to change. They may simply allow you to see the wood for the trees and acknowledge what works and what might benefit from reconsideration.
References
Casey, A., Fletcher, T., Schaefer, L. & Gleddie, D. (2017). Conducting Practitioner Research in Physical Education and Youth Sport: Reflecting on Practice. London: Routledge.