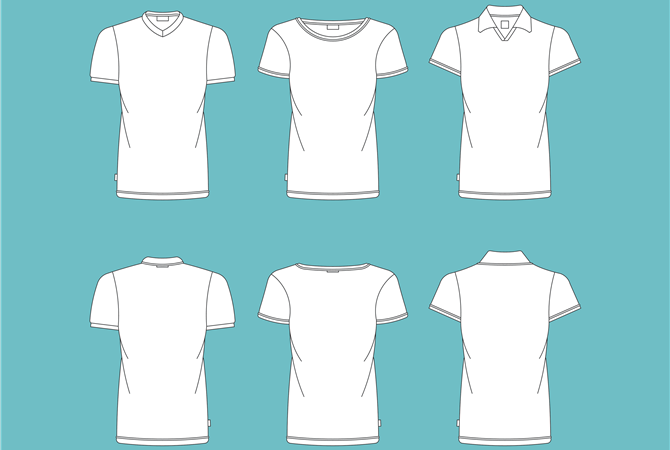 The socio-cultural impacts of gendered school sports uniform and the role uniform plays in shaping female experiences of school sport
Reference: Tess Howard (2023): Practical, professional or patriarchal? An investigation into the socio-cultural impacts of gendered school sports uniform and the role uniform plays in shaping female experiences of school sport, Sport, Education and Society, DOI: 10.1080/13573322.2023.2189232

The abstract and section headings: This paper explored the socio-cultural impacts of UK gendered school sports uniform and the role uniform plays in shaping female school sport experiences. It directly considers how school sport uniform impacts on both female sporting experience and their experiences of physical activity, and how changes to policy might promote greater female sports participation. Howard holds that school sport uniform "names, frames and positions" young people as heterosexual and, in doing so, creates a fixed and widely accepted notion of an 'ideal feminine body' for schoolgirls. Furthermore, school sport, through its uniform, strengthens the conception that gender binaries and their associate behaviours exist.

Findings from the research indicated that participants reported developing a fear of masculinity as a consequence of gendered sport uniform. Furthermore, teenage girls commonly expressed athletic-feminine tensions for the same reasons. Finally, the research showed that school gendered school sport uniform played a major role in high dropout rates amongst teenage girls.

The paper concludes by offering insights into possible ways in which policy could be changed to promote inclusivity, comfort, and greater female sports participation. Ultimately, a change in policy presents us, Howard argues, with a huge opportunity to transform female embodied and psychological experiences of school sport, school sport participation and enjoyment.

The section headings are: Literature Review (Gender codes in school uniform, Femininity and discipline in school sport uniform), Methodology (feminist epistemological approach, analytical survey, semi-structured interviews), Discussion: 1. disciplining bodies and constructing femininity [i. skorts v shorts; ii. disciplining the 'ideal female body; and iii. bodily challenges in school sport], 2. the athletic-feminine identity paradox in school sport uniforms [i. emphasising femininity and fear of masculinity, and ii. is there an athletic-feminine identity paradox in sport uniform design?], and 3. 'Re-doing' gendered school sport uniforms [i. Un-doing 'traditional' uniform practices; and ii. Re-doing school sport uniform].

Introduction and conclusion: In the UK the gender play gap starts at five and widens until the age of 14 where only 10% of girls meet the physical activity guidelines. In contrast to many arguments which have positioned girls as the issue, which in turn is positioned as being inevitable, Howard draws on the work of Skelton (1988) to argue that low female participation is "an outcome of historic gendered social and structural barriers in UK schools." These barriers include the strongly held perception that it isn't feminine to play sport; a 'truth' that is told to girls throughout their time at school via school uniform policies and activity choices.

Despite the impact of uniform, critical discussion about uniform policy has been absent from the literature. Indeed, whilst the UK's equality Act 2010 holds that schools cannot discriminate based on sex, single sex physical education classes and gender-separate uniform policies are commonplace. Furthermore, alongside the continuation of gendered uniform policy sits gendered notions of how girls and boys should be (i.e., lady-like or manly). The combination of these 'expectations' – together with other traditional perceptions of, and barriers to, female participation in sport – serve as very really barriers to participation. Consequently, the ability to play sport isn't a simple thing. Indeed, the path to play is littered with complexities and established proprieties which serve as deterrents and ultimate foster disengagement and inactivity.

This is made worse when the Government's flagship 2019 policy School Sport and activity action play – which aims to tackle rising inactivity and childhood obesity – offers no explanation as to how and why girls report a play gap and negative experiences of sport at a young age. Furthermore, gendered sports uniform is conspicuous by its complete absence in the policy. It's as if the problem didn't even exist.

The paper concludes by noting that 'impractical' items and 'exposing' designs are among the elements of school uniform design that impact on female experiences of sport. Howard notes that body confidence, social comfort and participation rates are key outcomes from gendered school sport uniform policy and practice. Schoolgirls are positioned in particular heteronormative spaces which 'require' them to act in idealised ways and display idealised behaviours. Fear of masculinity, and/or 'butch/lesbian' perceptions are both parts of the athletic feminine tensions that teenage girls experience.

While there are some societal anxieties that traditions will be lost and de-gendered uniform will simply be unisex male clothing, there are real gains to be had in redesigning female PE/sport uniform policy, i.e., supporting individual needs, comfort, and confidence. Personal and meaningful choice is important. Making decisions about what to wear and what not to wear recognise the evolving social context in which we live and serves to support students through these changes. Uniform could be a positive influence in female participation but there is a long way to travel before this is the case for the majority of teenage girls.

Tables and diagrams: The were no tables or diagrams.

The point of the paper: The paper highlights not only the problems with current school sport uniform policy, and its impact on participation and enjoyment, but also the blind spots in national policy. Only by acknowledging the elephant in the room, and tackling the issue head on can we hope to address one of the main determinates of inactivity, discomfort and low physical activity levels in teenage girls.

The main arguments: Fundamentally we need to acknowledge that gendered uniform policy is shaping female school sport experiences, and not in a good way. Policy can be, and should be changed, but this takes effort and a new direction of travel for many in this space.

The importance of this paper: This paper does a great job of bringing this issue to the forefront of our thinking and offers insight and practical outcomes to make meaningful change in the future.

The paper's contribution to my knowledge: I knew this, but I don't really know it. This paper made me sit up and think a lot harder about the ways policy decisions and traditions impact on the experience of so many young people. Sometimes we have to see the tree and not just the wood.

Summary of the paper in one or two sentences: Gendered school sport uniform policy and practice is having a negative impact on teenage girls' experiences in, and attitudes toward, PE/school sport. We need to acknowledge that and work to improve the situation least a new generation are disillusioned because of an eminently fixable problem.

To the Author: I would welcome a response to this blog. If you wish to write a response to be published on PEPRN, please email me – A.J.B.Casey@lboro.ac.uk with the final text.

About the Twenty 20 Vision Blog: For many years I wrote a weekly blog. In fact, between 2011 and 2021 I accumulated a catalogue of more than 450 blogs. But then I hit a wall. I simply ran out of energy and time. Consequently, 2022 wasn't a great year for PEPRN. Following a modernization of the blog by Philte (thanks), and recognising my enduring desire that this break be a blip and not an end, I'm back with a new format and renewed ambition.

During 2022 I acknowledged that I needed to run PEPRN differently and over time the idea of a "Twenty 20 vision" blog emerged. This was, in part, in tribute to T20 cricket (which I love) and 20/20 vision (which I used to have) and in part due to the recognition that PEPRN needed to be easier to write and therefore sustain.

The idea, therefore, is for me to read a paper in no more than twenty minutes using an approach I've often recommended to my students but never actually done myself. For each paper I will do a shallow dive, reading only (a) the abstract and section headings, (b) the introduction and conclusion, and (c) the tables and diagrams. All other writing will be ignored. With this information to hand, I will then write the blog in no more than 20 minutes (thus twenty 20) using the eight headers above. Whatever emerges will then be published (after a little editing because I make a lot of grammatical errors typing that fast). The aim is to make paper reading and blog writing manageable once again whilst maintaining the integrity and usefulness of PEPRN. I hope I have achieved this, but feedback is welcomed and invited. Please let me know how I can get better at this and how the blog can better serve the community.