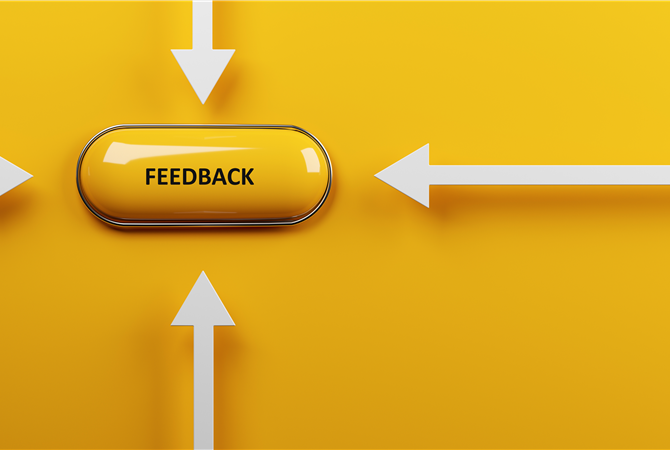 Effective Post-Match Feedback
The final whistle blows, the final ball is delivered, the final vault completed. The end of a competitive event can raise a number of emotions for participants – joy, regret, excitement, introspection to name but a few.
Providing feedback to a performer in the period immediately following the completion of a competitive fixture, is undoubtedly important. It can start a process of reflection, both positive and negative. In the aftermath of victory, positive words can help further motivate the already elated competitor. In defeat, the focus can include not only highlighting positive elements of performance to lift spirits, but also veer more towards the important issue of the 'next steps'.
This feedback process is something that many PE practitioners do as a matter of course. The feedback provided following completion of a match in team games can often be focused on whole-team performance, perhaps adopting a more tactical approach, and may include individual performance feedback for some of the team.
But . . . . .Is it Effective?
My thoughts surrounding feedback in this competitive 'post-match' context sometimes questioned the effectiveness of this as a lone learning and development tool. How much do performers take on board feedback following the final whistle? They are probably tired, either elated or disappointed dependant on the result, and possibly distracted by other things at this stage. This raised several further questions for me, regarding how I am (or potentially could be) supporting pupil development:
Do I provide every player with effective personalised feedback following a match?
Do individual performers access and engage with feedback based on their performances?
Do they know what they did well?
Do they understand their own individual next steps?
If I am being brutally honest, the answer to the first question has, within a team game context, often been no. This does not mean that I do not provide feedback – however, it reflects the feeling that I was not convinced that at an individual level each player knew where their priorities lay in terms of future development. This is something that I have been aware of for a little while, and originally struggled to design an effective framework to overcome this frustration. However, in early 2022 I trialled a new process to address this perceived problem, and this blog hopefully will help others to develop their use of feedback in PE and sport.
The Answer?
As I embarked on a new season of netball fixtures at my current school, I decided that the potential answer to my individual feedback dilemma lay in the use of Microsoft Teams. Over the last couple of years digital learning platforms have become something that all staff in schools have been forced to embrace, and it was here where I sought my solution.
The process was simple. Via Class Notebook I would provide written individual feedback following each fixture. The feedback was posted to individual student account areas, so could only be read by the recipient.
The provision of positive feedback in the PE and sport setting has been identified as having a significant impact on participant motivation, feelings of perceived competence, and engagement (Mouratidis, et al. 2008). Furthermore, Drost (2018) identified that in terms of providing guidance, the use of informative feedback can be a beneficial method of supporting effective skill development.
Therefore, I created a feedback box that consisted of two key areas of feedback. Firstly, each individual's feedback box identified their key 'areas of strength' (positive feedback). This highlighted aspects of their performance where they made positive progress in the game, compared to previous matches (and/or indeed performance in games lessons). The aim here was to motivate and reinforce positive aspects of performance.
Secondly, the feedback box also discussed an individual's key 'areas for development' (informative feedback). This included specific information on what they need to focus on in their subsequent lessons, how they could develop these areas, and why improving this aspect would improve future performance. I would also signpost players to work with me in a practical context during their next lesson, to provide further guidance as necessary.
My feedback was provided to every member of my netball squad following each netball fixture, and the information was posted on Teams within 24 hours of the fixture itself (this enabled their feedback to be received ahead of their next games lesson).
The Proof is in the Pudding
As with many ideas over the years in PE, in my head this process had great potential to support pupil learning and development. I was excited by the process and could see the impact it was having on a weekly basis. However, as a slightly biased stakeholder in this project, I sought the views of the pupils themselves, via an on-line survey to determine what they, the most important people in this story, actually thought of it? Was it worthwhile for them? Do they think it supported their learning and progress?
The feedback from the survey was overwhelmingly positive, with 100% of players identifying that they accessed their feedback regularly, and that they would like the process to continue in the future. There were many positive comments, and I have included some of these below in order to provide an idea of the pupils' thoughts and feelings.
'I like that it gives clear feedback and it's easier than being in a crowded lesson when not everyone can really find out what they need to work on'
'I liked the netball feedback on Teams because it tells you what you need to improve on and it helps you to understand HOW to improve'
'I liked the feedback on Teams because you got an in-depth explanation on what was good and bad'
'I really like the feedback - it helped me to move forwards in my development, and showed me some of the mistakes I was making'
'I liked how it was just your feedback'
'I liked how it told you exactly what you need to improve on'
Barriers
'That's great, if I had the time. . . '
Whilst this hopefully sounds great up to this point, I am also fully aware of some of the barriers that may exist to widespread implementation of this in many schools and PE departments. In terms of initial barriers, the 'time' issue is one that I would anticipate some practitioners would cite. As an experienced PE teacher and subject lead, I am very much aware of the time commitments we as PE professionals have – a full fixture program, regular extra-curricular provision, trips etc.
However, as I became more proficient with this process the time invested was fully worthwhile in terms of the outcomes. Completing individual feedback following each of our weekly netball fixtures really did not take too long (average of 40 minutes or so to complete individual feedback for the whole squad), and to see how successful it was in supporting the players made it fully worthwhile and rewarding.
Another barrier faced when setting up such a program was ensuring that pupils were actually looking at their feedback. Initially pupils sometimes struggled to find the feedback on their Teams accounts, due, in no small part, to the array of different Teams sites the school had set up. Reflecting on this, in future my aim would be to ensure I gave better signposting to exactly where to find the information.
Once this problem was overcome, conversations with pupils would establish that there was a good level of engagement with the feedback, and pupils could describe their key areas for development in their subsequent lessons. This helped not only in designing the lesson based on individual needs, but also to clarify key learning outcomes in each pupil's mind. A clear by-product of this was that pupils were more able to effectively focus on their own performance developments across the lesson and future matches.
The Future
This process is very much in its infancy, but I am genuinely excited by the opportunities it presents to move our provision forward. We have now moved on to a new term of activities, and I am hopeful that more staff will come on board to further push the boundaries of how feedback can be delivered. Future activities such as athletics, tennis, and cricket will lend themselves extremely well to the use of pupil performance video clips. Further developments are planned. These include utilising shared screen facility to provide audio commentary as performance develops on the screen, and other analysis techniques that can be delivered to individuals via their Teams accounts.
An additional focus for this project will be to develop what Boud and Dawson (2021) call 'student feedback literacy'. This will involve developing student confidence in engaging with the feedback provided, to support their understanding of what they need to do in order to address perceived areas for improvement. At this stage this has largely been through further practical demonstrations and explanations during games lessons in the days following a fixture, to supplement the written feedback received after performance. Whilst elements of this may continue, it is hoped that this will also evolve further through the wider use of different methods of providing feedback.
Furthermore, 'closing the loop' is another area I will be looking at developing in future – this phrase is often used with classroom-based learning, but I am now looking at developing the student response to the feedback provided to ensure they are a) accessing it, b) understanding the feedback and signposts provided, and c) implementing the next steps in terms of actioning their response to the feedback. As the 'student feedback literacy' develops, it is envisaged that the 'closing the loop' process will become more autonomous from the student perspective and thus extremely powerful in underpinning learning.
Final Thoughts
The information contained in this blog is simple and straight-forward. Nothing contained in the process is overtly complex, nor indeed time-consuming. However, what has inspired me to share my thoughts is the comments from the pupils themselves that identify the positive impact this has had on their learning. Therefore, I hope this post will support colleagues in considering their own individual and departmental practice in schools, to see if there is a better way to provide individual pupil feedback within a practical subject such as PE.

Mike Bond
Teacher of PE & Games
PhD Researcher – Cambridge Centre for Sport and Exercise Sciences (CCSES), Anglia Ruskin University (research topic – physical activity linked to the school setting)
This blog was reviewed by Dr Mathew Dowling - Cambridge Centre for Sport and Exercise Sciences (CCSES), Anglia Ruskin University

References
Bound, D., and Dawson, P. (2021). What feedback literate teachers do: an empirically-derived competency framework, Assessment and Evaluation in Higher Education, available at https://doi.org/10.1080/02602938.2021.1910928
Drost, D.K. (2018). Manipulating Feedback during Physical Education Climates: Immediate Effects on Motivation and Skill Performance, Journal of Research, 9(2), pp. 46-54.
Mouratidis, A., Vansteenkiste, M., Lens, W., and Sideridis, G. (2008). The Motivating Role of Positive Feedback in Sport and Physical Education: Evidence for a Motivational Model, Journal of Sport and Exercise Psychology, 30, pp. 240-268.