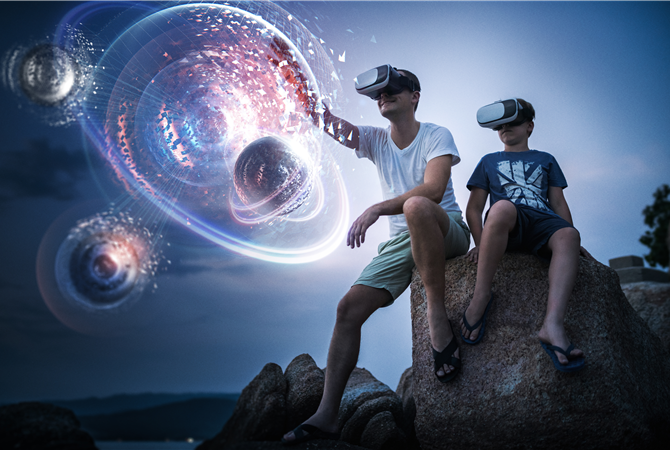 World-views
My final experience at school was a cricket tour to Barbados to play in the Sir Garfield Sobers International Schools U19's Cricket Tournament. For those of you in the know Brian Lara was playing in the tournament that year and, from memory, he made a match winning contribution in the final. Despite this claim to fame – well, a claim to once being in the same tournament to a famous cricketer – this isn't the reason why I chose this experience as the basis of this blog. Instead, I reflect on a game of beach cricket I played with my friends of mine against a group of local kids as a way of introducing this week's paper.
I don't remember a huge amount about the game. I remember that we lost (not the only game we lost on that tour). I also remember it was great fun and required a different skill set to the one that had seen us selected for the tour in the first place. Coming off the back of an undefeated season at home we could be described a fairly useful team of cricketers. Playing on the well-manicured wickets of Yorkshire, in full whites, and with a cream tea between innings, we were hard to beat. Playing on the water's edge, with half the pitch in the sea, a bat that looked older than most of us and a tennis ball wrapped in electrical tape (so it didn't get wet and skimmed off the wet sand near the sea) was wholly different experience.
Or was it?
The truth is it wasn't. The skill set was the similar. Ours just needed adjusting. The ball skidded more than it bounced. It came on to the bat far faster and the footing was insecure. As bowler, the ball needed to be delivered on a fuller length and the bouncer died and ballooned up to be smashed into the bay.
I appreciate that only those with knowledge of cricket have much idea what I just wrote in the paragraph above. But I hope you get my meaning. The skills were there but the environment dictated how the game was played. This was a pick-up game of cricket and, like street basketball or playground skipping, the rules were loosely applied and the skills manipulated to suit the game. And we lost.
We lost because they outplayed us. They knew the game. I'd say that our raw skill set was as good as that of our Bajan opponents, but they played the pitch much better. They understood the interplay between wet beach and electrically-taped ball. They also played with a carefree freedom that our formal education hadn't prepared us for. Our skills were a little too fixed.
And that's the case with a lot of what I was taught in PE and a lot of the skills I probably taught. Solutions to specific scenarios didn't help us as much as perhaps they should on the beach that day. We were familiar with one world of cricket but not the full spectrum of opportunities. The same could be said for those forced to field in the sea or those required to run on the sand. Swimming in the school pool didn't prepare them for the Caribbean Sea nor did running on the track prepare them for the sand. We need, as the authors in this week's paper argue, to prepare young people to play in the worlds in which they will live and not simply the view of the world that we have. In short, we need a number of world views and we need to apply them to physical education.
The Paper
Rudd and colleagues open their paper with a consideration of the spaces in which physical education takes place. Arguing that physical education is defined by its facilities, its timetable and its pre-determined curricula, the authors hold that the year-on-year familiarity of the subject likely leads "to diminishing emotional engagement due to a lack of opportunities for exploration, search, discovery, and adaptation." They further reason that a physical educated student currently lacks "an appreciation of how movement emerges" and instead learns the correct technique or response to a range of pre-determined situations and events.
At the heart of the paper is an argument that we need to change of world view of movement and move away from a motor skills approach (which prioritises a "cumulative, linear and transmissive perspective" of learning) and adopt an ecological approach instead (which sees learning as "a continuous and non-linear, reciprocal process.")
Building on a body of literature that I can't hope to explore in this blog, Rudd and colleagues hold that current and historic learning in physical education has "lead to the integration of narrow technique-based pedagogical delivery, coupled with weak learning experiences for children." In short, they have learnt skills that work quite well in physical education but don't meaningfully transfer to the world in which they live. Furthermore, these hard pedagogies (which flourish on the imbalance of power between the teacher and the student) leave little opportunity for students to contribute to either the content of the lesson nor the direction of learning, and forbids them from stepping off the fixed path to knowledge so they can search and explore for personal meaning in their own movement responses.
In place of these hard pedagogies, the authors call for soft pedagogies of "exploration, search, discovery, invention and adaptation." Drawing on the fields of ecological psychology (which suggests "a constant, reciprocal, and interactive relationship between an individual and the environment they inhabit), dynamical systems theory (which holds that the human body constantly and dynamically transitions between states of stability and instability) and complexity science (which argues that in nature there are "many interacting and related parts" and from these "order emerges and dissolves") Rudd and colleagues argue for ecological dynamics.
"An ecological dynamics conceptualisation of learning clearly impacts how a practitioner would go about 'educating'. For example, rather than attempting to 'instill' or 'drill' idealised ways of being or doing into the minds of those who are presumed to be ignorant, an educator would work with a child, guiding them along a path of active self-discovery to help them 'know as they go.'"
This approach changes the power relationships between students and teachers and challenges the educator, in their role of co-construction and co-design with learners, to encourage children to be active beyond the school gate. When asked the question "does the physical education curriculum educate children and young people in their world?' the educator should either be able to say yes or should move heaven and earth to make this so.
Using examples from swimming, gymnastics and basketball, Rudd and colleagues ask if children's experience in physical education are relevant. They challenge us to think about the real-world importance of excellent stroke technique in the highly controlled environment of an indoor swimming pool. Without the constant variance in "currents, rips, waves, water depths and temperatures" that youngsters experience in outdoor aquascapes, the relevance of a high elbow or a dolphin kick seem questionable. Equally, if gymnastics doesn't connect with the real world where playgrounds and climbing frames make up the landscape then it lacks authenticity. Finally, basketball isn't often a game of 5v5 played in a purpose build sports centre. Instead, it is a game of 2v2 on a pitted and well-worn community space where different rules apply, and different skills are prioritised. If our aim is to help in life beyond the classroom then we need to seek meaning that leads "an individual out into the world by empowering their capacity to self-regulate." In other words, we need see the world beyond our world and help our students to see their own lives in technicolour. This means we need to stop defining the end point and stop limiting what success looks like in physical education. We need to value the journey and forget the designation. This is not an A to B journey but an A to being experience.
What's next? As part of this series of blogs I propose the following as a way of considering the implications of this research on your teaching - Think, Act, Change (or TAC for short).
Think about findings of the paper – do they resonate with you? Use Twitter (@DrAshCasey) to ask a question, seek clarification, maybe challenge the findings.
Act on what you've read. What do you believe? Is it your responsibility to make changes or is this just something else that I've put on your plate? Is there action to take? If so, what might it be?
Change what you do in response to your thoughts and actions? Is this a personal undertaking? If you want to do something, or are looking for help, then please let the community know about it.
I wouldn't expect every paper to get beyond the T or even the A of TAC but if one paper resonates enough to get to C then hopefully all this is worthwhile. Good luck.
Reference
J.R. Rudd, C. Woods, V. Correia, L. Seifert & K. Davids (2021): An ecological dynamics conceptualisation of physical 'education': Where we have been and where we could go next, Physical Education and Sport Pedagogy